Galleri Tapper-Popermajer is located close to major cities in the booming Öresund region, and is easily accessible by train or by car. Welcome to the cosy old train station right in the middle of Skåne. Open by appointment only.
Please explore www.kulturzon.se to find out what else the old train station has to offer.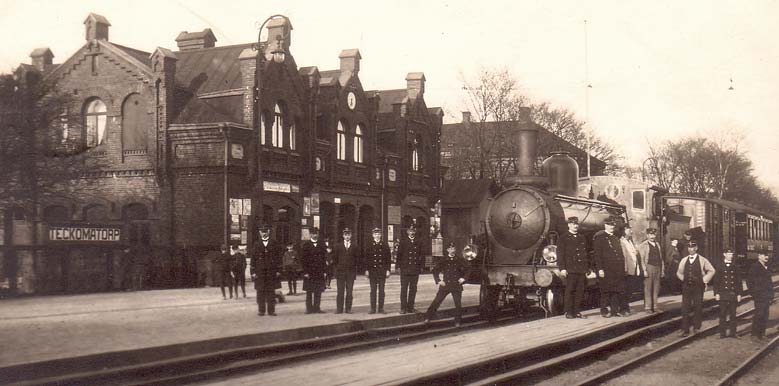 History of Galleri Tapper-Popermajer
Already more than 20 years ago Galleri Tapper-Popermajer was established in Malmö, the third largest city in Sweden. During the early years, a bold and unique exhibition program featuring Swedish as well as international contemporary artists established the gallery as a respected venue.
For a number of years the gallery was located close to the concert hall in Malmö but then moved to a very spacious exhibition space closer to the city centre. With 400 m2 exhibition area, the Tapper-Popermajer gallery was one of the largest in the region.
During the years in Malmö the gallery collaborated with a large number of business partners and sponsors. To mention but a few: Malmö Konserthus, Folksam, Malmö Opera, Christinehof slott, Malmö Citysamverkan, Restaurang 1 r.o.k., and of course many great artists.
Then, suddenly, in 2007, the gallery moved from the big city to the old trainstation in Teckomatorp. A big building with loads of history and charm, located right in the middle of the Swedish-Danish Öresundsregionen (see map) with excellent possibilities of communication by trains or by car.
A project named Kulturzon was soon initiated with funds from the EU and the local municipality. The idea was to promote the village of Teckomatorp as a unique destination for cultural activities and art. Over recent years, the old train station and the Kulturzon have successively developed into a multifacetted meeting place for various cultural activities.  
In 2019, Galleri Tapper-Popermajer moved most exhibitions to a pop-up gallery in the centre of the city of Landskrona. From 2021 the gallery is again operating only in Teckomatorp.
The business is currently centered around some 10-15 selected artists that we promote and represent on a permanent basis. We all the time have a number their works in storage on location in Teckomatorp.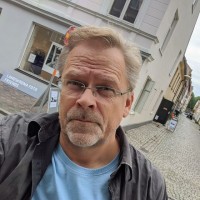 The gallery is owned by Hans Tapper. For many years he passionately dedicated himself to fine art and culture in parallel to a career in advanced medical research. However, ever since Hans acquired the old station building in 2006 all his passion goes to his gallery, the artists, and the gallery clients.